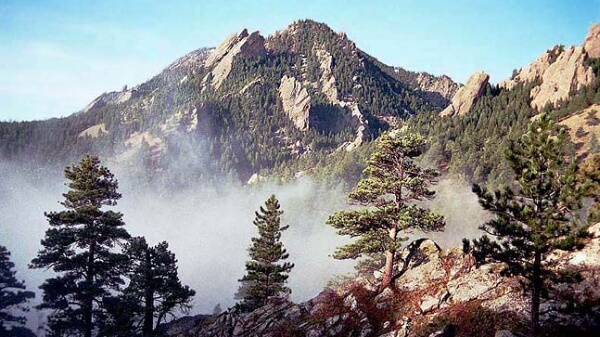 There's much more to Colorado's south side than sand!
Located in the heart of Colorado's arid southern desert, Pueblo lake is a sun lovers paradise. Miles of tree lined hiking and biking trails surround the lake. Dramatic sandstone terrain can be seen at every turn, and the mild climate is perfect for year round fun.
DiscoveringColorado.Com Home National Parks • State Parks • Cams • Skiing • Photos
The lake itself has 4,500 surface acres with boat ramps, and beautiful shorelines perfect for fishing from. There are four recreation areas around the lake. A visitor center, marina, and many campsites can be found here.

Visitors to the site may participate in fishing, boating, swimming, water skiing, sailing, sailboarding and jet skiing. On the terra firma surrounding the lake activities such as hiking, camping, picnicking, horseback riding and biking can be enjoyed.
To get there take I-25 to Pueblo, then U.S. 50 west, for four miles. Turn south on Pueblo Boulevard and go four miles to Thatcher Avenue. Turn west and drive six miles to the park.
To Contact the Park Write or Call:
Lake Pueblo State Park
640 Pueblo Reservoir Road
Pueblo, CO 81005
(719) 561-9320 ext. 0